Betula Pendula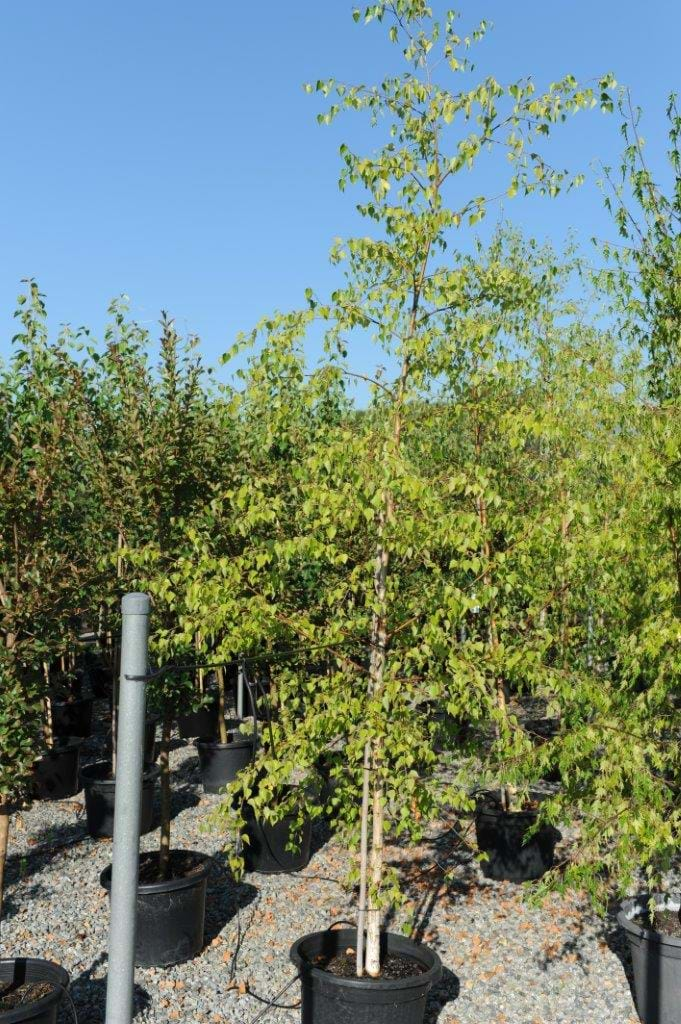 Common Name:
Silver Birch
Height:
8-10m
Width:
3-5m
Flower Colour:
Pale Green
Known for its stunning white bark, the Silver Birch is a medium growing tree, growing up to 10 metres at full maturity, yet remaining rather narrow. For this reason, it has become a very popular variety for residential planting as it requires very little horizontal space. It has beautiful bright green, diamond shaped leaves, which turn to a bright yellow in the Autumn. It prefers a moist, well-drained soil, but will tolerate most soil conditions.
This tree can be used in parks, gardens, street planting, shading, and many other locations.
Available in pot sizes:40cm
Become a member for stock availability and pricing.